Lots to catch y'all up on this month!!! Let's dive right in!
TV
This month, I've been catching up on the previous TV season so I'm all caught up for the fall which is quickly approaching. I have 2 more shows on The CW to catch up on. I started catching up on ABC shows but switched to The CW and now that I'm almost done with The CW, I'm going to switch back to ABC. In between, I'll continue with my CBS catch up (which basically only consists of Life in Pieces since that's the only show on there that I make a point to watch every episode of). Afterwards, I'll move onto Fox and NBC which I'm pretty even on in regards to the amount of catching up I have to do, so I'll probably go back and forth like I did with ABC and The CW. Finally, I'll branch out of the big five.
I'm usually caught up by now however I also typically don't have this much to catch up on. This was the first TV season for me without cable, so I utilized Hulu and the official websites/apps like never before. But work has been kicking my butt since we're understaffed so I've been much too exhausted to really watch and enjoy anything. And next thing you know, I go to an official website only to find that the episodes I want to watch are not available anymore. 🙁 So, it's been a learning curve not having the good ol' DVR. As you know, I am NOT a casual TV viewer. I watch way too much TV to want to deal with missing episodes every season because of situations like that so when I have time, I'm going to sit down and determine what my options are when I move this fall (still in LA). Ultimately, I might just go back to cable because some things are just #worthit.
Movies
Wow, did I utilize MoviePass a bunch this month! Although it seems MoviePass is crashing and burning at full throttle, so I'll see how this month plays out and if it's still around by the end of August and useful, I'll go down with this ship but if it's not useful anymore (peak pricing on every movie showing continues like it has for the past few days), then I'll bow out. Which is fine because I've been using MoviePass to my advantage since the card came in the mail. Since January, I've seen 27 movies through MoviePass, 6 of which I would never have given the chance (like ever, in theaters, on DVD, on TV, streaming, whatever) without MoviePass. 27 movies for $60 ($10 a month) saved me at least, at least $405 ($15 matinee pricing x 27 tickets) and maybe at the end of the year I'll look at the ticket stubs and count up the actual prices to see how much I really saved because I know it's more than that. But yeah, MoviePass, whether I eventually cancel or you eventually crumble, thanks for the good times ha ha ha.
Outside of that, I went to the Los Angeles premiere screening of The Darkest Minds. It was amazing! And Chubs totally stole the show, so shout out to Skylan Brooks who really brought Chubs to life. The whole cast was amazing.  The changes made from the book, I totally understood why those changes were made and am on board with them. My only thing? I hate how they cut the trailer because it doesn't do the movie justice at all. So shame on whoever made the trailer and made it look like a super cut of X-men and all of the YA dystopian tropes. This story can stand on its own and should be marketed as such. Alas. If you're interested in seeing The Darkest Minds, go see it!!!
Books
This month, I went to the The Brink of Darkness event at B&N to celebrate the release of the second book in Jeff Giles's The Edge of Everything duology. The even also featured Alexandra Bracken, promoting the movie tie-in edition of The Darkest Minds. I didn't get the tie-in edition book at the time since I had another book I wanted her to sign but after having seen the movie, now I want it! And I haven't been into movie tie-ins since I was in grade school. I think I feel an old obsession rising from the ashes.
Speaking of Young Adult (YA) book events in the Los Angeles area, I've decided to start a page compiling all of the events in the area, a calendar list of YA bookish events, which I'll update as much as possible! It's here if you want to bookmark it! If you're a YA author and have an event coming up in the LA area, don't be shy about reaching out to have your event added to the list if you don't see it there! I'm most responsive on Twitter but email is fine too.
Music
I met Stacie Orrico!!!!!!! One of my favorite musical artists ever!!! Talk about a dream come true! I blogged about it all here. If you prefer Tumblr, here you go, Twitter, here you go. I got you covered.
Vegan Stuff
I've only tried out one new place this month, Beelman's Pub, which I'd go to again but not to have what I tried the first time which was not at all for me, unfortunately. But that's what happens when you take risks, sometimes you lose em. Ha ha. The food is good, I know that much. I just didn't choose the right thing. Hopefully next time, I do.
E-book/Book/ARC/Audiobook Haul
* The Brink of Darkness by Jeff Giles
* Wayfarer by Alexandra Bracken
* Vengeance Bound by Justina Ireland
Books I Read
If you'd like to keep track of my reading progress as it happens and reviews as they are posted, feel free to follow me on Goodreads!
Books That I Own That I Read (Physical/E-Book):
1. City of Ghosts by Victoria Schwab
Library Books That I Read (Physical/E-Book):
1. Paper Girls, Vol. 4 by Brian K. Vaughan
2. Uglies: Cutters by Scott Westerfeld
3. Locke & Key, Vol 2: Head Games by Joe Hill, Gabriel Rodríguez
Audiobooks That I Listened To (Own/Library):
1. So Close to Being the Sh*t, Y'all Don't Even Know by Retta
2. You're on an Airplane: A Self-Mythologizing Memoir by Parker Posey
3. Well, That Escalated Quickly: Memoirs and Mistakes of an Accidental Activist by Franchesca Ramsey
4. You Can't Touch My Hair: And Other Things I Still Have to Explain by Phoebe Robinson
My favorite read this month was: So Close to Being the Sh*t, Y'all Don't Even Know by Retta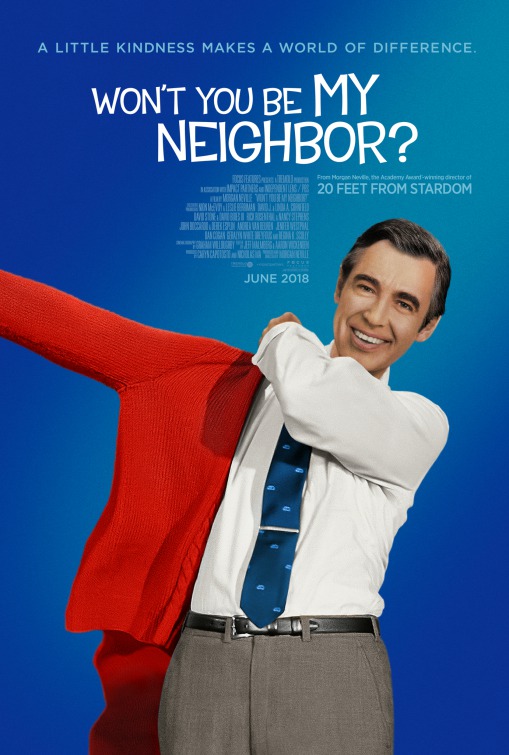 Movies & Documentaries I Watched
Watched in July 2018
Won't You Be My Neighbor? (Movie Theaters)
Hearts Beat Loud (Movie Theaters)
Whitney (Movie Theaters)
Ant Man and the Wasp (Movie Theaters)
Sorry To Bother You (Movie Theaters)
McQueen (Movie Theaters)
The Darkest Minds (Movie Theaters)
Equals (Amazon Prime)
Long Shot (Netflix Streaming)
Extinction (Netflix Streaming)
How It Ends (Netflix Streaming)
My top three favorite movies this month were: Won't You Be My Neighbor?, Whitney, The Darkest Minds
Until next month, happy reading and viewing!