I really admire people who are willing to move away from home and out of their comfort zone to reach their goals. One of the reasons being that it's not easy but they know that the challenge will be worth the end result, especially when they stay true to themselves on the journey.
With the right mindset and the drive, everyday is a welcome challenge and adventure. Every day is a story worth sharing. So in an effort for young insight that can inspire us all, actress, Magda Apanowicz has taken over Hollywood the Write Way and written a piece that reflects on her experience moving from Canada to Los Angeles, CA and more.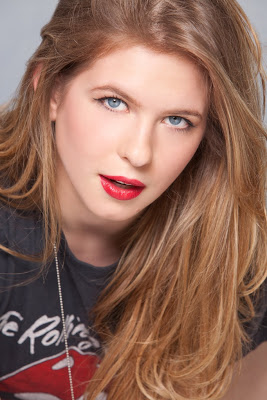 Written by: Magda Apanowicz
I've been living, off and on in Los Angeles for the last two years. I've been acting for the last 10 years. I feel more like a Los Angelean than I do a Vancouver Native at this point in my life. Acting has meant the world to me. I've said it before and I'll say it again, "Acting has saved my life." I don't define myself as an actress but I would definitely attest to it being a teacher in my life, it has help formed who I am today.
I've always described myself as socially awkward and shy. My friends would probably disagree with that statement but it's true. I'm prone to being a hermit and spending my days alone at home, I like it there and it feels safe. I find myself forcing myself to leave the house sometimes and picking up the phone to connect with friends. We all have our insecurities in this world. I'm now living in a city that on the whole I love and could spend the rest of my life in, but it also comes with massive disadvantages.
As a young woman I'll say, girls are almost born into this world with massive predisposed insecurities. 'Am I pretty?' 'Am I too fat?' 'Am I smart enough?' 'Do people like me?' 'Is there anything that makes me special?' We torture ourselves with these questions. We're constantly trying to live up to these expectations that the media puts out in magazines and movies, in shows, and in advertisements…they only seem to get worse every day. People getting famous for sex scandals, shows geared to exploiting how much money someone earns, judging people's lives in magazines.
I don't want to sound like a hypocrite; I've watched those shows and read those magazines making comments on people's lives I know nothing about. We're all human…I think what we all seem to forget is that we're all in this together. We need to try and stop comparing ourselves to one another. We need to be more productive with our minds. Humans are SO smart and every single person has so much capability to change and be happy.
I work in a profession that terrifies me EVERY DAY. I live with this constant pressure to look and act a certain way, to not say "this" or "don't do that" and I 'm constantly bombarded with this body archetype I have to be to become a "successful" actress. Pressures are so extreme that some resort to eating disorders, drug use, and surgical "improvements." I've been turned down for parts for not being thin enough but I'm proud of the way I look. I'm aware of what's healthy and what isn't. I work out on a regular basis and always will and if I ever look like the status quo, it'll be on my time line and in a healthy way.
You might read this article and wonder if it's so horrible or scary than why am I in this industry? Well…life is scary! I think we can all agree on that. Just because there are things in this world that are terrifying (and there are SO many), it doesn't mean you shouldn't try them or experience new things. Usually the things that frighten you in life ARE the most fulfilling.
There is such creativity in us. You need to find that special thing inside that is just "yours"; be it painting, photography, collecting stamps, and making collages, whatever it is. A place you can go to escape, where you get to flourish and create or think. Mine is scrap booking and writing. I love to write, I've been writing in my journal for sixteen years and writing poetry since I was really young. It makes me happy and I am able to not care what anyone thinks.
Our voices are strong, we all have a story to tell.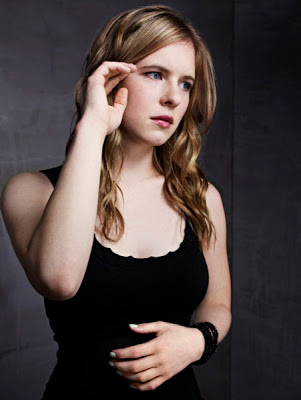 For more information on Magda Apanowicz, follow her on Twitter @OfficialMagdaA.
Caprica airs Tuesdays at 10/9c on Syfy.
Own Kyle XY The Complete Series on DVD today.
Special Thanks…
Photographer, Bobby Quillard (Photos 1 & 2)
Photographer, Joe Pugliese (Photo 3)