I was thrilled to finally see Next to Normal the musical, winner of 3 Tony Awards this year. After listening to the original album recording since its release too many times to count, it was fantastic to finally see what I had been listening to come to life. Best of all, I interviewed Next to Normal Actor, Adam Chanler-Berat shortly after the matinee performance. He also recorded a welcome video for Hollywood the Write Way, which you can see below. Enjoy!
So tell me about the Tony Awards!
The whole night was amazing. Second Stage threw us a pre-party. The whole night we were treated like movie stars. It was really exciting and beautiful for the show to be honored in that way. As far as the ceremony goes…you know what was so exciting about it? We were this small show that started off, then went to a regional house, then came back, and we were a huge part of this national celebration of theatre. That was the most exciting thing about the evening. On the other side, I was gripping my chair practically the whole night because the anticipation is just awful. We came out well and I think it did a lot for us…the audiences we have had since then in my opinion have been more open and willing to accept that we are a non traditional story.
That's interesting. I thought the audience would know that with the Director of Rent being behind the show, you know?
Yeah. You know what it is, the willingness is what is different. Before they kind of had an idea what they were getting into because it is from the Director of Rent. But the willingness wasn't always there. Now people are willing to come and open their hearts to us. That is a lot to ask for people to do in front of 780 strangers. We get strangers to cry in front of each other.
Yes, I did tear up on a few parts.
Good! (smiles) We should sell Next to Normal tissues. But I think that as sad as it is at moments, it is uplifting at the end. At least for me the show comforts me knowing, "Give me pain if that's what is real…it's the price we pay to feel." That is a comforting thought that pain is okay to feel. You don't have to run away from it or pretend that it doesn't exist or be afraid of it because it is a part of life and you have to accept that. Otherwise you end up like Dan Goodman who has a lot of skeletons in his closet.
Now one part in one of your scenes that really made me smile was when your character, Henry smiled when Natalie showed up to the dance.
It's a very exciting moment for Henry when Natalie is finally willing to open her heart to him and let him be a support to her. I think they both really can't live without each other. In my mind, Henry and Natalie go off and probably get married at some point in their life. I think they are soul mates so that moment is really gratifying. I think Henry kind of knows that from early on in their relationship and wants to help Natalie realize that and let her experience joy. She doesn't experience enough of that so that is kind of what Henry's goal is throughout the play, to help her realize that there is joy in the world even though everything's fucked up.
So what makes your life next to normal?
I don't really know where to begin actually. I don't think I am like Diana or Natalie. Well, we are all messed up. Everyone has crazy families. Everyone is hurting. So you need someone like Henry or Dan who will be there through the good and the bad. I believe that we were made to pair up, to help each other survive life. We are a support for each other.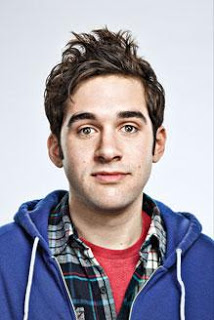 Now from Off Broadway to Previews to Broadway, are there any songs that were cut that you really wish could have stayed?
Everything that was cut is still alive in the musical just in a silent way. We have all experienced these songs and the journey of the score of this musical, and the book so somewhere in the depths of our memory all of these songs still live. As an actor, they are part of your story. I loved "Growing Up Unstable" but I don't think the audience needed to hear that song when they did. It is still in Natalie's story. She still has a moment where she feels what that song had to say. So I don't think I really miss anything since everything is still there just silent now.
Of all of your theatre experience, what role would you choose to play again if you had the opportunity?
I have been doing theatre since I was nine but professionally I am new to the game, as this is the first large scale production I have done. If I had to choose though, I loved playing Linus in You're A Good Man Charlie Brown.
Do you have a dream role, even if the musical has closed?
I would have loved to play Moritz in Spring Awakening. Although my dream role hasn't been written yet. I'm actually doing this project now, The Fortress of Solitude. It's an awesome book. Michael Friedman (Saved) is writing the music and lyrics for this project. Itamar Moses and Daniel Aukin (Back Back Back) are also working on this project. That is really exciting. Anyway, I would love to think that my dream role has yet to be written. I would also like to do a straight play next.
Moment of silence for Spring Awakening on Broadway.
Speaking of moments, what moment in the musical touches you the most?
It changes often actually. One of my favorite moments is when I get to say, "To the girl who was burning so brightly. In a promise, like the light from Orion above." Then I say, "The boy is long lost. So lost, forgotten his reasons" and then she jumps into my arms. I love that moment. It is a really satisfying moment for Henry.
Now did you know any of the N2N cast prior to being cast?
I knew of Alice Ripley of course. I knew of Michael Greif. I saw Rent like 10 times when I was in high school and college. I was really intimidated at first to work with them. I knew of Tom Kitt and High Fidelity. I hadn't met anyone personally but I kind of knew of everyone. Everyone though, we are like a big family.
Many celebrities come to the show, so who has been your favorite guest?
I met Betty Buckley a few weeks ago and I was so tongue tied. Nicole Kidman and Keith Urban came about a week ago. They sent us a beautiful bouquet of flowers and that was really cool.
Where are some of your favorite places to hang out in NY?
I love McCarren Park. I walk by and smell fresh cut grass and I feel like I am in the suburbs. It is so nice. I love hanging out there. I always find myself hanging around here too, a lot of the times in my dressing room. I am such a homebody. I don't go out to bars or go clubbing. Neither does Henry.
Can we expect to see you on TV?
I would love to dip my hands into all of these different mediums. I would love to see what each has to offer. We have meetings with casting directors and hope that this can lead to many different things. I would love to do TV, film, a straight Broadway play…
Next to Normal movie. Just throwing it out there.
I know! I think it would make a great film.
What are your remedies for your voice?
I go to the gym as often as I can before the show. It is the best way for me to warm up. It makes singing a lot easier. Hydration is the most important thing. I as drinking water constantly. Throat Coat and also these homemade vapors I use when I am sick. A neti pot is gross but it really clears you out.
What is your favorite set or prop?
I have a favorite and a least favorite…my least favorite is the piano. It is like a cart so if you step on it, it can lock. So sometimes it is hard to push, especially since the second floor has no barriers. My favorite prop is my lighter because I carry it in 4-5 scenes in Act One and I just am attached to it now.