Summer TV is underway! It's that time of year when I get to devour my favorite summer shows – which don't get nearly as much love as the fall shows. So I'm here to show you what I'll be watching, checking out, and anticipating! Feel free to share what you're excited for in the comments!
Currently Airing
DRAMA
Fear the Walking Dead (AMC, Sundays at 9/8c)
Twin Peaks (Showtime, Sundays at 9/8c)
American Gods (Starz, Sundays at 9/8c)
STILL STAR-CROSSED (ABC, Mondays at 10/9c)
GENIUS (National Geographic, Tuesdays at 9/8c)
Dark Matter (Syfy, Fridays at 9/8c)
Wynonna Earp (Syfy, Fridays at 10/9c)
Doctor Who (BBC America, Saturdays at 9/8c)
Orange Is the New Black (Netflix)
COMEDY
Angie Tribeca (TBS, Mondays at 10:30/9:30c)
REALITY
Born This Way (A&E, Tuesdays at 9/8c)
THE F WORD WITH GORDON RAMSAY (Fox, Wednesdays at 9/8c)
As for the dramas, I am still watching Fear the Walking Dead, I don't care what anybody says, the show is good. I've gotten over the fact that it wasn't as much of a prequel to TWD as we'd all hoped it would be (since that's what they said the show would be) and I've accepted what it instead became (basically TWD West Coast Edition) and now I can and am really, really enjoying it. Still Star-Crossed isn't much to talk about at the moment. It just is. Dark Matter was my most anticipated summer return so I'm ecstatic that it's finally back. I still haven't begun the new season of Doctor Who but when I do, I hope I'll enjoy it, especially with the new companion, Bill.
I'm not actually watching Twin Peaks (no rush on this for me) and American Gods (need to read before I watch the adaptation) just yet but they are on my watch list. I kind of forgot what happened in the first season of Wynonna Earp and I keep going back and forth on whether or not to take the time out to re-watch it but as it stands now, I'm not. So, I was sort of lost watching the season 2 premiere but whatevs. As for Orange is the New Black, I still have 3.5 episodes of Season 4 to watch before I can start Season 5 and I'm not in a rush, so I'll get to it when I get to it. I have yet to watch Genius but Ron Howard is attached to this so I'm definitely going to check it out at some point.
As for comedy, Angie Tribeca is the best, I've already covered that. If you're not watching, you are missing out. Season 3 is the best season yet and you can bet you'll be hearing about it again in my End of the Year TV Survey.
As for reality, ehh. I'm not big on reality, so, not much to say here. Born This Way is great and I have yet to watch THE F WORD WITH GORDON RAMSAY but it's something that I plan to check out at some point if I remember to.
Returning Dramas
Orphan Black (BBC America, Premieres TONIGHT at 10/9c)
Queen Sugar (OWN, Two Night Premiere Tuesday June 20 & Wednesday 21 at 10/9c)
Zoo (CBS, Premieres Thursday, June 29 at 10/9c)
The final season of Orphan Black begins TONIGHT and I am not ready. This show is in my Top 20, maybe even my Top 10 favorite dramas/sci-fi shows ever. Needless to say, the end is bittersweet. Tatiana Maslany deserves all of the praise for her work on this show, playing a number of clones and absolutely KILLING IT making each character distinct in every single possible way. She is a master class in acting and how to make compelling TV. I can't wait to see what she does next.
I'm also super pumped for Queen Sugar which I loved more than I thought I would. As for Zoo, I haven't really been committed since a certain character was killed off on the show, so I'll be watching this season but it will be half-hearted.
New Drama
THE MIST (Spike, Premieres Thursday, June 22 at 10/9c)
WILL (TNT, Premieres Monday, July 9 at 9/8c)
THE BOLD TYPE (Freeform, Premieres Tuesday, July 11 at 9/8c)
MIDNIGHT TEXAS (NBC, Premieres Monday July 24 at 10/9c)
MARVEL'S THE DEFENDERS (Netflix, Series Premiere Friday, August 18)
All of these new dramas have the potential to be really great shows so I'm hoping that they don't disappoint! Are you anticipating any of these?
My Most Anticipated New Drama Is…
THE MIST
Based on a story by Stephen King, Spike's "The Mist" centers around a small town family that is torn apart by a brutal crime. As they deal with the fallout an eerie mist rolls in, suddenly cutting them off from the rest of the world, and in some cases, each other. Family, friends and adversaries become strange bedfellows, battling the mysterious mist and its threats, fighting to maintain morality and sanity as the rules of society break down.
Returning Comedy
Wrecked (TBS, Premieres Tuesday, June 20 at 10/9c)
Playing House (USA, Premieres Friday, June 23 at 11/10c)
Younger (TV Land, Premieres Wednesday, June 28 at 10/9c)
Ballers (HBO, Premieres Sunday, July 23 at 10/9c)
Insecure (HBO, Premieres Sunday, July 23 at 10:30/9:30c)
Episodes (Showtime, Premieres Sunday, August 20 at 10/9c)
Broad City (Comedy Central, Premieres Wednesday, August 23 at 10:30/9:30c)
Can we talk about Broad City for a second? Oh. My. Goodness. For years, I'd see Broad City gifs on tumblr and I was always entertained. I even managed to always stumble upon the cast doing their promo tours as each season began to start, and I always said to myself, "They're funny, I should really watch their show," and "Oh my goodness, that clip/trailer was so funny, I need to watch that." Only this year did I actually sit down and pull the show up on Hulu to watch. And by watch I mean I binged the whole series and am anxiously awaiting the new season. This show is sooooo good. It's absolutely bananas and not for everyone but if you watch the first episode and decide to continue on, you will love it.
I'm also really excited for Playing House, which is another show about two besties. Now that I think about it, it's kind of the adult suburban version of Broad City. And if Broad City is rated R then Playing House is PG-13. My most anticipated returning comedy though is Insecure, which was one of my favorite new comedies last year. Review here.
Finally, there's Wrecked which every Lostie should check out and decide on their own if they're up for this ride, Younger, which I'm behind on, Episodes, which I am extremely behind on but thought it worth mentioning since this upcoming season will be its last, and Ballers which I'm an entire season behind but will catch up before the new season.
New Comedy
GLOW (Netflix, June 23)
RAVEN'S HOME (Disney, Premieres Friday, July 21 at 10/9c)
MARLON (NBC, Premieres Wednesday, August 16 at 9/8c)
I really hope that Marlon helps contribute to filling the void when it comes to black sitcoms on the Big Four. black-ish really opened that door again a few seasons back for fall programming and hopefully Marlon will pave the way for summer programming. Only time will tell. As for Raven's Home, the That's So Raven spin-off, I'm sure I'll only be watching the first few episodes for nostalgia and then call it a day. And Glow looks absolutely hysterical so be sure to add that to your Netflix queue if you like what the trailer has to offer.
Returning Reality
American Ninja Warrior (NBC, Premieres Monday, June 12 at 8/7c)
Counting On (TLC, Premieres Monday, June 12 at 9/8c
Face Off (Syfy, Premieres Tuesday, June 13 at 9/8c)
Hollywood Game Night (NBC, Premieres Thursday, June 22 at 10/9c)
Big Brother (CBS, Two Hour Premiere Wednesday, June 28 at 8/7c)
Impractical Jokers (truTV, Premieres Thursday, July 13 at 10/9c)
Big Brother is the ONLY reality competition show that I can't live without and I am so excited that the new season is almost here ahhhhhh!!!!! My second favorite is Syfy's Face Off. Life got in the way in the last few weeks of the All Stars season so I never got to post my final reviews but stay tuned for belated reviews leading up to the new season. In the last few years, I've really fallen in love with American Ninja Warrior and you know, I might even try to go to one of the future tapings to see it live because it's just that good. As for Hollywood Game Night, I only check out the episodes when certain celebrities intrigue me and even then, I watch On Demand because it's not a show that I go out of my way to watch live or record, but it's fun!
Not a competition, just a reality show, there's Counting On which follows the eldest Duggar daughters. I can't believe Joy is married now, oh my goodness, they grow up so fast! *cries* I'm excited to watch this season and her wedding and see what the other sisters are up to. And finally, Impractical Jokers is not something that I set out to watch weekly but when I catch it, I absolutely love it.
New Reality
Kevin Hart Presents: The Next Level (Comedy Central, Premieres Sunday, June 18 at 11/10c)
In this series, Kevin Hart takes the time to shed the spotlight on his favorite up and coming comedians, so this is definitely one to check out if it seems up your alley.
Return Date TBD
Geeking Out (AMC)
Monica the Medium (Freeform)
THE GUEST BOOK (TBS, August)
UnReal (Lifetime, Delayed Until 2018)
It's unclear if AMC has renewed Geeking Out and if Freeform has renewed Monica the Medium but I'm holding out hope for both. It seems it would have made the most sense to renew Geeking Out for a summer airing but alas. And if you were itching for new episodes of UnReal on Lifetime like I've been, it's no longer going to be your summer go-to as the show has been delayed until the first quarter of 2018. I feel like after the upcoming season airs, they need to include a one hour behind the scenes documentary detailing all of the creative drama that led to its delay in airing. Anywaaaaay, The Guest Book, comes from the mind of Greg Garcia and the show emerged "from his habit of writing fictitious stories in the guest books of various rental cabins." I love Greg's work so I'm very much looking forward to this new comedy whenever it premieres in August.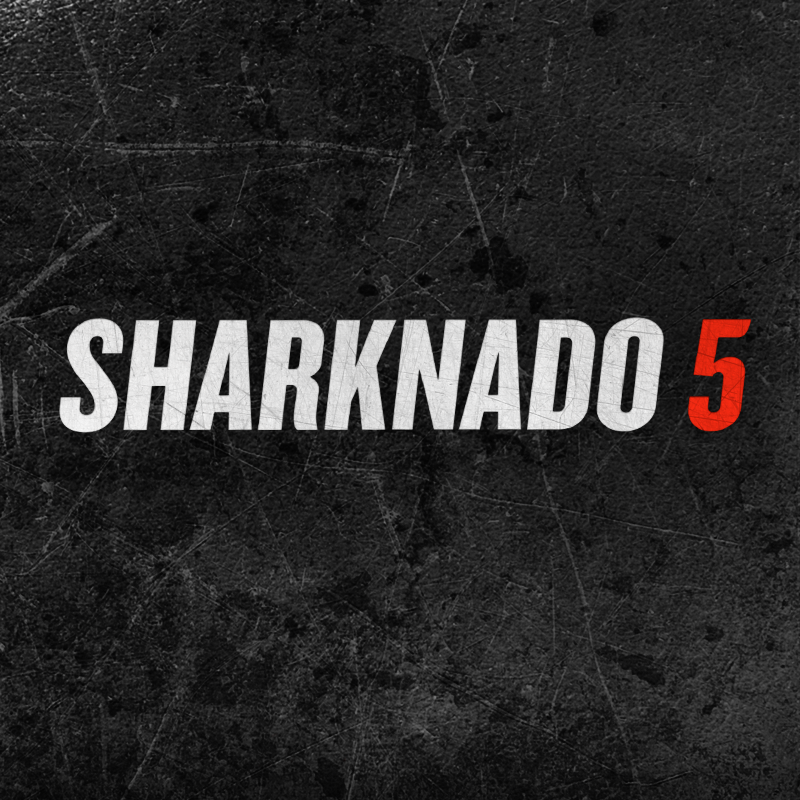 TV Movies
Sharknado 5 (Syfy, Premieres August 6 at 8pm)
The last two Sharknado movies were ehh compared to the first two (although the fourth one was actually better than the third one in my opinion) but I just can't help myself. Give me a sci-fi b-movie and I'm there. Who's with me?!
TV Documentary
Hamilton: Building America
(History, Sunday, June 11 at 9/8c)
Hamilton and history fans, since most of us will be watching the Tonys tomorrow, you might want to set this two hour documentary to record on the DVR. And if this is your number one choice tomorrow, enjoy!
Award Shows
71st Annual Tony Awards Sunday, June 11 at 8/7c on CBS
Nothing can compare to last year's Tony Awards but I'm excited nonetheless!
What are you looking forward to watching this Summer?