Release Date: August 18, 2015
Publisher: Simon & Schuster Books for Young Readers
Genre: Young Adult Thriller
ISBN: 978-1481418867
Add it to Goodreads
Romance, friendship, and dark, bone-chilling fear fill the pages of a summertime thriller in the spirit of Miss Peregrine's Home for Peculiar Children. Twelve years ago Stella and Jeanie vanished while picking strawberries. Stella returned minutes later, with no memory of what happened. Jeanie was never seen or heard from again.
Now Stella is seventeen, and she's over it. She's the lucky one who survived, and sure, the case is still cloaked in mystery—and it's her small town's ugly legacy—but Stella is focused on the coming summer. She's got a great best friend, a hookup with an irresistibly crooked smile, and two months of beach days stretching out before her. Then along comes a corpse, a little girl who washes up in an ancient cemetery after a mudslide, and who has red hair just like Jeanie did. Suddenly memories of that haunting day begin to return, and when Stella discovers that other red-headed girls have gone missing as well, she begins to suspect that something sinister is at work. And before the summer ends, Stella will learn the hard way that if you hunt for monsters, you will find them.
Sounds amazing! The great part is you don't have to wait until its release to start reading! Head to Sherry Book Blogs for the first part of the excerpt, come back here to continue reading below, and then head to Chapter by Chapter tomorrow for more! There are five parts to the excerpt in total! Happy reading!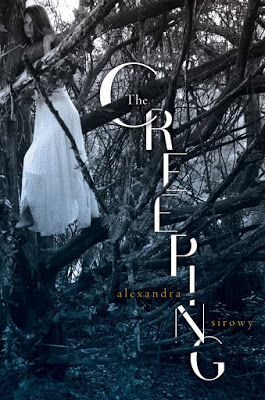 Excerpt:
But since I don't remember her, and everything I know about her is because of what others say, the best I can do is gratitude. Jeanie's a ghost I owe my life to. After all, if I'd been alone that day, it could have been me who was taken. Jeanie is why I'm here, resting on the banks of Prior Lake, watching my three best friends propel their bikini-clad bodies from a rope swing, practically buzzing with giddiness over the promise of a whole two months with no school.
"So let me get this straight," Cole squeals with delight over the scent of gossip. "You don't remember one single freaking thing about that day? Zip. Zero. Nada. Nothing?" She tilts her head and gawks at me incredulously from where she stands toeing the water. Michaela and Zoey continue hiking up the rocky bank. They've spent the afternoon scrambling to the top of a large boulder to swing through the air shrieking as they drop into the crystalline lake from a fraying rope. Besides, they've heard this story a million times. Every parent in Savage has whispered it as a warning to their kids, voices hushed and foreboding. Every kid rolls their eyes like it could never happen to them.
"Seriously. I don't remember a thing," I repeat for the third time, forcing a smile. Cole's only been in Savage for four weeks, and she's a breath of fresh air with her diamond nose stud, exhippie parents who smoke pot on the weekends, and the breathy enthusiasm she says everything with—like the world's a dazzling present laid at her feet. I've been chipping my coral-colored nail polish off during Cole's third degree, and I brush the shards from my lap. I look dejectedly at the frumpy lavender swimsuit I'm wearing. I couldn't find my new white halter, and I hope Taylor and his boys don't pick today to surprise us.
*******
Ahhhh! What a great excerpt! I love the voice, the intrigue, and the pacing and how well these characters jump off the page already. I cannot wait to read more! What did you think?
Alexandra lives in a small town in Northern California. She enjoys writing about teens because she thinks they're smart, have grit, are excited about engaging with the world, and are every bit as complex and dynamic as adults are. In addition to writing fiction, she loves discovering new things, traveling, sourdough bread, trees, lighthouses, seven layer cakes, reading the news, music, adventures (some risky, some not-so-much), being silly with her sister, and her (partner in crime) husband. THE CREEPING is her first novel.
The Creeping by Alexandra Sirowy is available to pre-order now at B&N, Amazon, and IndieBound. Be sure to follow Alexandra on Twitter!