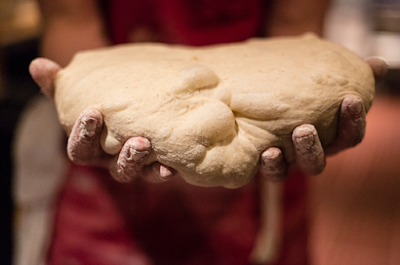 Release: Debuted at Los Angeles Film Festival 2015
Rating: Not Rated
Running Time: 25 minutes
Acclaimed filmmaker Morgan Spurlock captures the struggles and triumphs of five modern artisans who vary by trade but share a passion to create. Discover their worlds and be inspired by this vibrant, honest documentary.
Crafted was produced by Spurlock's Warrior Poets Productions and is distributed in the U.S. by Kinonation. The Häagen-Dazs® brand commissioned the unbranded film as a way of paying homage to its artisan roots that still guide its principles today.
Academy Award nominee Morgan Spurlock is at it again with Crafted, a 25 minute documentary short acknowledging and celebrating what it means to be a craftsman. This is not a social experiment and Morgan is not in front of the camera. Instead, he follows Yuji Nagatani, a seventh generation head of family run pottery producer Nagatani-en, Cortney Burns & Nick Balla, the chefs behind San Francisco restaurant Bar Tartine, and Luke Snyder & David Van Wyk of Bloodroot Blades, a duo who makes some of the most sought-after handmade knives in the world.
It's one thing to know that there are people out there valuing what can be made with their hands but there's a totally different, more genuine understanding and appreciation for this when you see it with your own eyes and this documentary made me appreciate the art of creating all over again. I loved following three different types of creators and taking a brief exploration into their lives. It was eye opening and moving and really made me so incredibly thankful for all of the work that creators do and proud of them for doing it. Doing what they love, working hard, and achieving.
In each journey, we watch as these artists take their time in creating and treasuring art, creativity, and tangible things of personal value. By fusing the traditional with modern day techniques, these craftsmen and women are soaring in their fields and to see that… that's a dream come true and it's so beautiful. Crafted is delicious and fun and rewarding and oh so inspiring! To fall in love with the beauty of creating, take a half hour out of your day to watch Crafted.
Crafted is now available exclusively for streaming on Amazon Prime Instant Video for a limited time.
Amazon Prime Instant Video members can watch the film for free and non-members can purchase the film on Amazon Prime Instant Video