Last night, RVRHS put on quite a performance with their first ever Glee Off!
Five teams took the stage to compete for the number one spot and in the end, Mix Tape took home the bragging rights. The concert choir opened the night with "Over the Rainbow" performed almost better than Matthew Morrison in the Season 1 finale of Glee. The arrangement was magical. With only four songs performed on Glee performed last night, this was definitely the best of Glee! I only wish they had saved it for last just as Glee had done.
First of the glee competitors to perform was The Band Not Applicable with their acoustic, coffee house performance "If I Die Young." Ashley Nhan, a pianist of over 10 years already was definitely the highlight of the group. Just a sophomore in high school, Nhan has performed at Carnegie Hall! Clearly, she could lead her own act.
Another all girl group to perform was Daylight Robbery who performed a spectacular rendition of "King of Anything" by Sara Bareilles. Rachel Kapulskey and Victoria Murtaugh were phenomenal. I wouldn't be surprised if I saw Rachel winning a Tony Award in a few years.
The only all male group of the night was Dukes of Harmony, who took on quite a challenge with one of my favorite Billy Joel songs, "The Longest Time." They kept the tempo and had good harmonies as well as adorable choreography. Something tells me that if the boys were able to perform this number again next year, they would knock it out of the park.
Probably more challenging for high schoolers to perform today, due to the current popularity of the song and artists…No Signal took on "Telephone." Their interpretation of Lady Gaga and Beyonce were humorous to say the least. That humour definitely may have won them the majority of their votes. Although Ricky Schuh and Thomas Stanimirov's energy were really what won me over.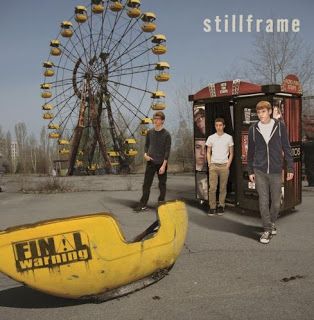 The most complex performance of the night came from Mix Tape, a group consisting of nine seniors…and one junior. Mix Tape sang a medley of songs which included 2 fun mash ups! They blew me away with "Hide and Seek" by Imogen Heap which was one of seven songs included in their performance. It flowed like wine. Standout performances came from Lucas Eddings, Andres Feliz, Elisa Feliz, Alyssa Lapierre, and Amanda Scrimale.
Closing out the night was the Chamber Choir and the band, Final Warning whose new album, Still Frame is available on iTunes now.
All in all, last night was full of amazing entertainment that seemed to be quite a success for its first year, thanks to Glee! Hopefully this will turn into an annual Glee Off, because I'd go to every one!
Until next time, make sure to see what's new with Broadway Cares.