Fringe was fantastic last night!
Watching a man defy physics, Olivia and Peter's relationship blossom, and Walter discover one of William Bell's very important research files… it was all so exciting to watch unfold! For my recap and review of "Os," head on over to Buzz Focus where I'll be covering the show for the remainder of the season.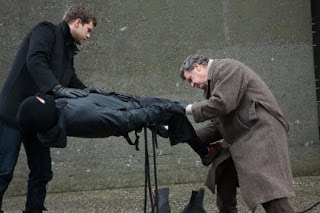 For those not watching Fringe, I am also writing recaps and reviews for No Ordinary Family, Parenthood, Chuck, and American Idol for Buzz Focus, so be sure to stop by the site on the day after each show airs!