Gossip Girl returned for its fourth season earlier this month and I recently had the pleasure of talking to everyone's favorite mean girl – excuse me – mean Momma of Manhattan's elite, Eleanor Waldorf herself, Margaret Colin.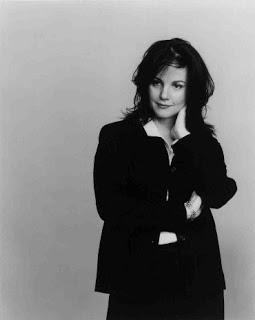 So what would you say is your favorite characteristic about Eleanor?
My favorite quality about her is that she sees the world from her own unique perspective. She's self centered so I can't wait to fully grasp the opportunities that are left for her. She is the star of her own world and that's my favorite quality about her.
Are Blair and Eleanor going to have a heart soon, since Blair is having conflicts with Chuck?
I don't think that they do much of a service to the relationship between Eleanor and Blair. Whenever Blair acts out, even if it might be for her best interest, Eleanor just doesn't pay attention. It would be a wonderful opportunity because Eleanor is so self absorbed. It cracked me up how Eleanor was completely wrapped up with Dorota's baby, so they didn't have me in Paris at the same time that Blair was there. So basically I am just as surprised as everybody else is by the Blair-Chuck situation. I think that she is going to weigh in with her. She's going to have the opportunity to give her some really good counsel around Blair's birthday.
So who would you like to interact with more on the show?
You know, I just love working with Leighton (Meester). She is a brilliant singer and her acting is fantastic. I completely adore working with her. If I could just keep working with her, that would be fine. Wally (Shawn) is hysterical and anything he does, I get a great kick out of. The dance sequences were hysterical. He kept walking around saying, "I can't dance" so I taught him. He is such an artist and is such great fun. All of the kids are really good, they have their characters down and bring a lot to every scene. It's an awful lot of fun interacting with all of them.
Since the kids are in college, what were you like in college?
(laughs hysterically) That's such a loaded question. Hmm…I went to Hofstra University and I did not graduate because I started working. I got an agent while I was in college after I was seen in the play, A Clearing in the Woods. I was still a teenager and I commuted from home. I grew up on Long Island in a town called Baldwin. I was absolutely not ready to live on my own in New York but it was the only place that I wanted to be. But I had a great time in college because I was doing theatre. You could legally drink at 18 in those day so I could drink and dance, work on plays, take 17 credits..and I really started to find myself. It was wonderful. I was one of those crazy drama majors. I had a great time and I made life long friends that I still see on a regular basis. We had drive. We had drive. I wish that for all young people. Have drive, a passion, an interest. Go for it. Try.
Definitely. So speaking of theatre, when can we see you on Broadway again?
Aw thanks! I don't know, it's a little slow for me stage wise. I did Six Degrees of Separation over the summer with the wonder Tim Daly at the Williamstown Theatre Festival. That was heaven. Maybe something will open up this fall. I would love to do a big commercial role on Broadway. That's exactly what I'm looking for.

"The Serena Also Rises" GOSSIP GIRL Pictured: (l-r) Margaret Colin as Eleanor Waldorf and Leighton Meester as Blair PHOTO CREDIT: GIOVANNI RUFINO/THE CW NETWORK, ALL RIGHTS RESERVED
So back to Gossip Girl, what has been your favorite wardrobe piece so far?
My favorite piece has to be the piece that they made for Eleanor's wedding. It was just gorgeous. We had multiple fittings on it and I was just so thrilled with it. It was beautiful.
How does the fandom change if at all from summer into fall and winter and on location to in studio?
Well they are smart and selective. They don't go after the mothers, they go after Leighton Meester, Blake Lively, and the guys. When we are in the studio, there are not so many people. On location in the city, it's pretty fierce. And from what I understand, the fans were very enthusiastic when they shot in Paris as well. I think it's also part of the marketing for our show as it's in Warner Brothers' best interest to keep everybody alert as to where we are shooting. The kids are also really good at avoiding it when they are not shooting and just living their lives. They are very appreciative of the young people, absolutely.
What are some of your favorite places the show has shot at?
I had never been to the place where Dorota had her wedding and that was a fun place to be. I also like the places where Eleanor gets to do her fashion shows. The house that is Eleanor & Blair's kitchen is actually filmed at a beautiful private home on the Upper East Side. That is always a fun place to go because the people are very gracious to let us shoot there and their art collection is fabulous so that is a pleasure.
What was your experience like shooting "The Empire Strikes Jack" with your former As the World Turns brother, Scott Bryce?
It was really strange because there was almost no filter between us. We talked about everything that we used to do. I rented a beach house and he was a guest there a couple of nights and it was youthful and fun. He's a dad and married and I'm very much in love and married with children so the conversations are different…it's a little bit of a time warp. So it was great to catch up with him and we were pleased as punch with ourselves that we are still here and doing this.
Lastly, I loved you on Medium! So what are your upcoming projects?
The independent film that I shot awhile back, The Missing Person is on DVD and Netflix. It stars Amy Ryan, it's very noir, and I'm kind of a scammer in the film. It's a beautiful black and white film.
Gossip Girl airs Mondays at 9/8c on The CW.