With one week until the season finale of One Tree Hill, Hollywood the Write Way had the opportunity to speak to the one and only, Jackson Brundage.
9 year old Jackson has been stealing the spotlight in Tree Hill since 2008, has an upcoming guest appearance on NCIS, and is also quite the philanthropist. To get the One Tree Hill details and find out how Jackson is giving back, check out this interview below: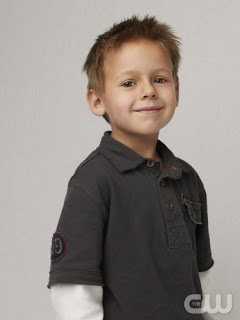 In a recent episode, Haley took a pregnancy test and it was negative but if Haley had another baby, would you want Jamie to have a little sister or a little brother?
I think Jamie would want a little brother because I have a little brother and it's really fun to be able to enjoy the same things, as boys. Also Jamie is so close to his dad so having another boy would make the basketball action more exciting.
What are you looking forward to for your storyline next season if the show is renewed?
If we get the opportunity for season 8, I hope that Jamie has more of a very active lifestyle because I enjoy doing stunts, love playing sports…and being a mischief.
A few OTH cast mates have directed episodes, would you be interested in directing when you get older?
Yeah, I would like to do it. I can't put enough work hours to do it now but I have provided ideas for the directors.
What is your favorite thing about living in North Carolina?
First, I don't like the cold winters. But I'd say I do like living close to the beach and all of the great people I have met and worked with.
What has been the a challenge this season on One Tree Hill?
Well, I would have to say the most challenging thing was doing a lot of sad scenes because normally it takes a really long time and it gets kind of tiring.
Who have you learned from the most on the set?
I have learned something from everyone on set. I've worked differently with each cast member and the directors provide great ideas. I learn a lot from the crew too, how to operate the camera and do sound stuff. It's really cool.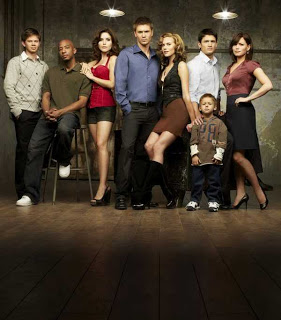 What are your upcoming projects?
I shot an episode of NCIS which will air on May 11th at 8/7c on CBS. I have had some meetings for some things and have spent a lot of time at events and had interviews in anticipation of the possible renewal for One Tree Hill, so I am anticipating the news.
Now how did you get involved in the CURED Campaign?
A couple of seasons ago, a girl named Tori came to the set of One Tree Hill with her family for the Make A Wish Foundation. During that visit, I got to spend time with Tori while she watched filming and I learned a little bit about the disease that she suffers from. After that, I visited the Cured Foundation and they asked if any cast members would be interested in attending their annual fundraiser for the disease that Tori suffers from. I said I would love to provide support by attending.
How did the 7th Annual Fundraiser Event go last week?
It went so well. It was great. They raised a lot more money than they did last year. There was a lor more people who attended, so that was good. This has also become a great opportunity for me as a young actor. I have made some awesome friends with Tori and her family and I have been able to show that even small gestures of appearing at a charity event can make a difference. Also, I think Tori has been back to the set twice since her first visit, she is a big fan.
What can you tell us about Eosinophilic Disease that the average person does not know?
It doesn't allow individuals to digest food in their system. Most of those suffering from the disease have to use feeding tubes to ingest amino acid liquid in order to provide their bodies with nutrients.
What other campaigns are you in support of?
Since I have spent so much time back East over the last 3 years, I have tried my best to take advantage of local opportunities in the Wilmington area. At the beginning if this year, I participated in an autograph signing event to help raise money for the Officer Down Memorial Project.
Watch Jackson Brundage in the season 7 finale of One Tree Hill Monday, May 17, 2010 at 8/7c on The CW.