Today was quite an eventful day for The CW as the network released their fall schedule (with quite a few time changes to its existing shows), adding 2 new original series and Katy Perry into the mix. Katy Perry opened The CW Upfront event with 2 songs, "Hot N Cold" and "California Gurls," as her new single is the new theme for the network this season!
Then, the 2010-2011 schedule was unveiled, and you can check it out here.
Based on their schedule, I'll be tuned in Monday, Tuesday, & Thursday nights 8pm-10pm and Wednesday nights 9pm-10pm. When will you be tuning in? If you don't know, here's some scoop on some existing shows and previews of the new shows…
The Scoop:
Season 3 of 90210 takes the West Beverly High kids into their senior year! We'll experience the kids getting accepted and rejected in college, go to prom, have quite an experience over Spring Break and lots more. Quoting from the press release, "From the very beginning of the school year, the lives of the West Beverly group will be shaken up in a way none of them could ever imagine. And from this new starting point, their journeys will take them to staggering new heights and terrifying new depths. We'll see the rise of a pop sensation and the fall of a group of friends, the beginning of a new love and the end of a professional dream, the creation of an unlikely family and the demise of another. And that's just the first week of school…"
In the next season of Gossip Girl, viewers will see Serena & Blair enjoying their time in Paris, France until Chuck arrives with a new girlfriend and new identity.
Coming up on One Tree Hill…Brooke is making wedding preparations and Haley believes she will be having a girl…but "how will she balance her pregnancy while raising Jamie and pursing her music career?"
We haven't seen the last of Katherine on The Vampire Diaries. Also, "new and unexpected friendships will be forged, allies will become enemies, and hearts will be broken. Stefan and Damon will be forced to face a villain more evil and diabolical than they ever believed possible. And they'll take their shirts off. Frequently."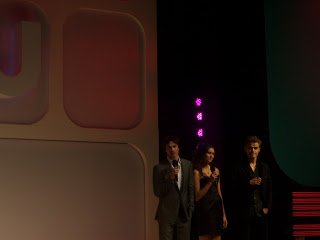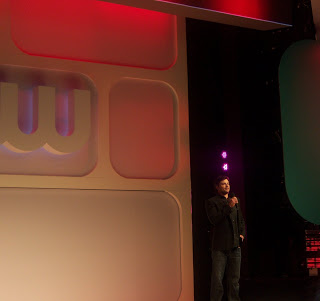 Below are previews of the new original series that have been picked up that you must check out. I was very surprised at how Hellcats exceeded my expectations and I will gladly tune in for the show – and not just tune in to support certain actors whose careers I like to follow – now that I have seen how much potential the show truly has. If you think this show is just cheerleader fluff, you are very much mistaken. Check it out this fall, you will not be disappointed. Nikita automatically drew me in, as I really love action dramas and what better an action drama than one with a leading female? Apparently The CW has been trying to create a show based around a strong female lead since the network began…and it has got quite a success on its hands with this one. It was definitely worth the wait creating this. Here are the previews…
HELLCATS is a coming-of-age story about Marti Perkins, a young, pre-law student at Lancer University in Memphis, Tennessee. Marti is cool, hip and alt, but her world flips upside down, literally and figuratively, when she loses her scholarship, and realizes the only way she can stay in school is by reigniting her dormant teen gymnastic skills to win a place on Lancer's legendary cheerleading team, The Hellcats. Against her every instinct, Marti goes for it and makes the squad, and is thrust into a world of camaraderie, backstabbing and the intersection of sports, backroom academia and big money. Marti's new roommate, Savannah Monroe, a petite, peppy Texan, is among the diverse cast of athletes, undergrads, family and friends, all set on the sprawling campus of a powerhouse college football program in the deep South. The series stars Aly Michalka as Marti Perkins, Ashley Tisdale as Savannah Monroe, Heather Hemmens as Alice Verdura, Robbie Jones as Lewis Flynn, Matt Barr as Dan Patch, with Sharon Leal as Vanessa Lodge and Gail O'Grady as Wanda Perkins. HELLCATS is from Bonanza Productions Inc. in association with Tom Welling Productions, Warner Bros. Television and CBS Television Studios with executive producers Kevin Murphy ("Desperate Housewives"), Tom Welling ("Smallville") and Allan Arkush ("Heroes," "Crossing Jordan"). The pilot was directed by Allan Arkush.
NIKITA
When she was a deeply troubled teenager, Nikita was rescued from death row by a secret U.S. agency known only as Division, who faked her execution and told her she was being given a second chance to start a new life and serve her country. What they didn't tell her was that she was being trained as a spy and assassin. Ultimately, Nikita was betrayed and her dreams shattered by the only people she thought she could trust. Now, after three years in hiding, Nikita is seeking retribution and making it clear to her former bosses that she will stop at nothing to expose and destroy their covert operation. For the time being, however, Division continues to recruit and train other young people, erasing all evidence of their former lives and turning them into cold and efficient killers. One of these new recruits, Alex, is just beginning to understand what lies ahead for her and why the legendary Nikita made the desperate decision to run. The series stars Maggie Q as Nikita, Lyndsy Fonseca as Alex, Shane West as Michael, Aaron Stanford as Birkhoff, Ashton Holmes as Thom, Tiffany Hines as Jaden, with Melinda Clarke as Amanda and Xander Berkeley as Percy. NIKITA is from Warner Bros. Television in association with Wonderland Sound and Vision, with executive producers Craig Silverstein ("Bones," "K-Ville"), Danny Cannon ("CSI: Crime Scene Investigation," "Chuck"), McG ("Supernatural," "Chuck," "The O.C.," "Charlie's Angels"), and Peter Johnson ("Supernatural," "Chuck"). The pilot was directed by Danny Cannon.
MIDSEASON
SHEDDING FOR THE WEDDING (working title)
They are two of the most stressful things in life – planning a wedding and losing weight. Ten overweight engaged couples will live together and battle for the wedding of their dreams over a three-month period. Every episode, the couples will face off in a big physical challenge, competing to win one element of their wedding – from the invitations, to the cake, to the rings. Whatever they win will be theirs to keep. Together, they will plan their weddings with the help of the nation's top wedding planners, they will take a vow to eat right and exercise, and world-class trainers and nutritionists will completely overhaul their bodies. At the end of each episode, the couples will step on the scale and be weighed together – the couple who lost the least amount of combined weight that week will be eliminated. In the end, one couple will win their fantasy wedding – a once-in-a-lifetime event – that America will attend. SHEDDING FOR THE WEDDING (working title) is from Raquel Productions Inc. with executive producers Dave Broome ("The Biggest Loser") and Rick Hurvitz ("Pimp My Ride").
Also definitely worth the mention to watch this summer…
PLAIN JANE is a new summer reality series that transforms one woman from the inside out to reveal a brand new woman. Each of the eight episodes will feature a new "Jane" searching for the change of a lifetime. With the help of British fashion expert Louise Roe ("Fashion Police: The 2009 Grammy Awards"), each Plain Jane will receive a head-to-toe style transformation, including new wardrobe and confidence-building exercises. Once the transformation is complete, the formerly Plain Jane will surprise her unsuspecting crush with the new look and reveal her true feelings to him. A love connection is – or isn't – made. Hosted by Louise Roe, PLAIN JANE is executive produced by Allison Grodner ("Big Brother"), Rich Meehan ("Big Brother") and Amy Palmer ("You're Cut Off") for Fly on the Wall Entertainment. The series is distributed by Sony Pictures Television.

Lots of good TV to talk about this season!