Playground is a feature-length documentary that recently played at the 2009 Tribeca Film Festival. Director, Producer, and Writer Libby Spears created a documentary about the dangers and effects of sexual exploitation among our youth.
Spears founded the Nest Foundation in 2004 to create a platform for local and global awareness regarding sexual exploitation. The documentary is dedicated to Jan Hindman and I definitely recommend that everyone see this.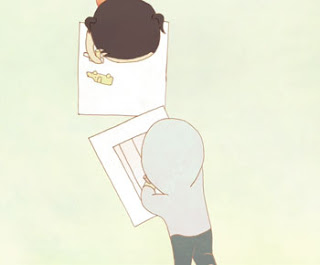 The documentary shows that sex trafficking is not just in Cambodia, South Korea, Thailand, India, and the Philippines. It is right here in North America as well. Straight from the sex offender's mouth, the viewer learns that the doing is not always about sexual freedom but yes, sexual exploitation. So it is safe to say that you may hear what you do not want to hear…but that is the problem.
Too many people have turned away from the problem instead of facing the truth and becoming aware of reality. As said in the documentary, "We take better care at looking for our missing cars" than missing children. It was heartbreaking to hear one of the victims in the documentary say that being raped more than once was not a big deal because it is something that she is used to.
It was even more disturbing to see the reality that some mothers and daughters are in this sexual exploitation together and some victims of human trafficking end up recruiting people that they know. Some of those victims doing the recruiting are young enough to be in elementary school.
There are many victims that we meet in this documentary. Primarily though, we follow the story of Michelle, whose first encounter with sexual abuse began at the age of five. Around that time, Michelle ran away from a foster care system that left her very vulnerable to get into the wrong hands.
It didn't take long for her to get into those wrong hands, but fortunately, Michelle was found in her late teens. Due to her unfortunate lifestyle, Michelle birthed a child but Michelle was arrested in 2008 for a short time for endangering her child (who was allegedly molested).
We also meet Roasabella from Portland, Oregon who found herself raped by her step brother and ended up going in prostitution. She ended up becoming paralyzed from the waist down due to being shot by one of the men she was with. There are 4 other girls whose stories we see and hear about everywhere from Canada to Georgia. To say that I learned a lot in this documentary would be an understatement.
Throughout the documentary, there were many interesting facts displayed on screen that I would like to share with you. For more facts, visit NCMEC.
– US citizens account for 25% of child sex tourists worldwide and as much as 80% in Latin America.
– The number one destination for Americans seeking sex with a child is the USA.
– 300,000 American children are at risk of being forced into sex trade. In the US alone, child sex trafficking is a multi-million dollar industry.
– 1 in 5 girls, and 1 in 10 boys will be sexually victimized before the age of 18.
– Over 630,000 registered sex offenders. There are over 112,000 in CA and over 26,000 in NY alone.
– Of the 5,930,615 pornographic pictures children online that have been reported, 874 children have been identified.
– The FBI ranks Atlanta as #13 in the world for child sex tourism.
– The U.S. Department of Justice claims that the commercial sexual exploitation of children is the world's fastest growing form of organized crime. Within the next decade, the prostitution of children worldwide will net profits greater than those from the sale of illegal drugs.
There is no doubt that is documentary is a must see.
Credits:
Director: Libby Spears
Original Artwork: Yoshitomo Nara
Executive Producers: George Clooney, Grant Heslov, Steven Soderbergh, Abigail Disney, Gayle Embrey, Lauren Embrey
Associate Producer: Julia Ormond